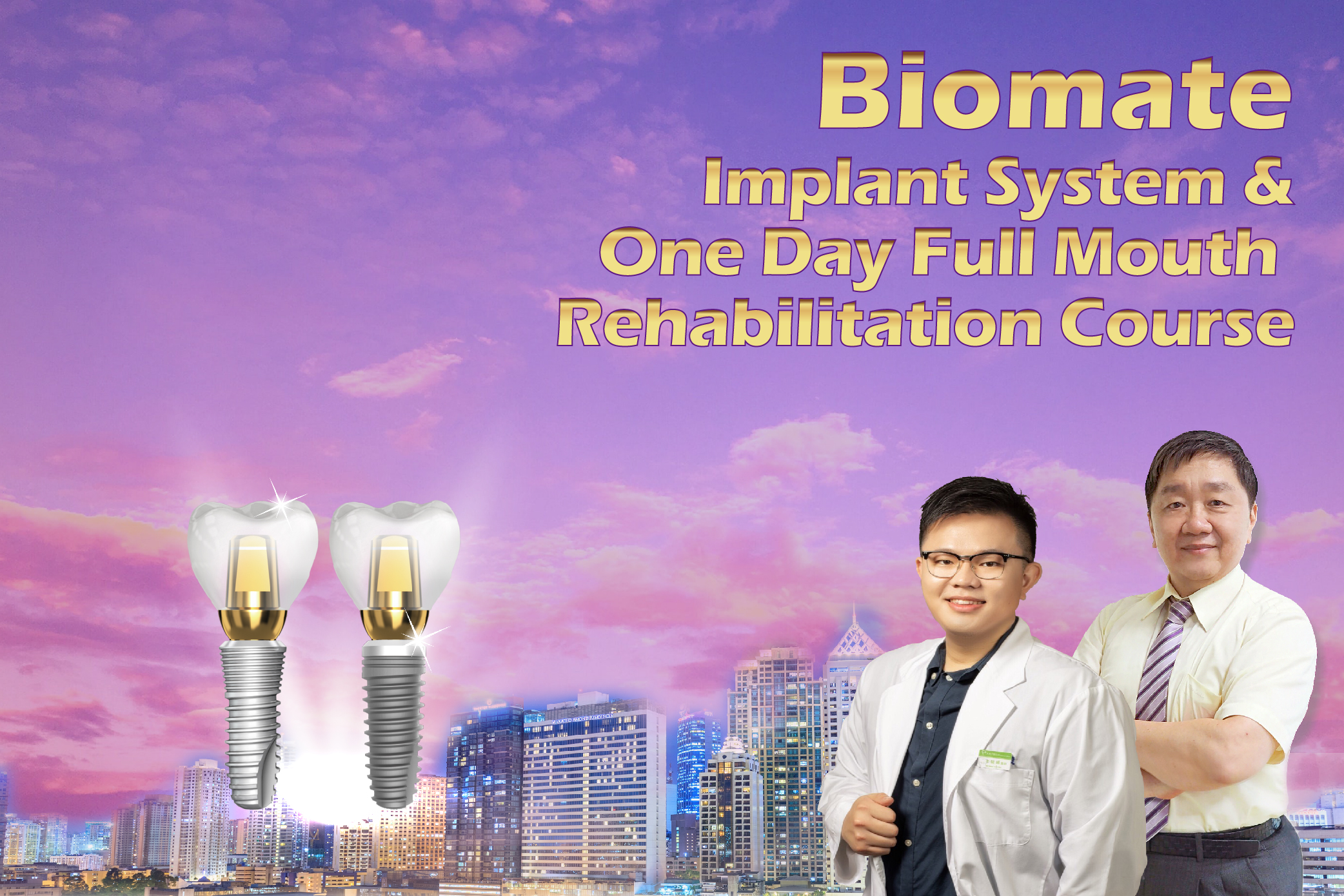 The Biomate implant system & one day full mouth rehabilitation surgery training course for dentists in Philippines organized by Biomate IAI.
Date: 30th September,2019
Venue : Philippine College of Oral Implantologist in partnership with University of Makati
This training course is specifically designed for the dentists. Biomate has invited experienced lecturers in implantology for lecturing in person.
This training course consists of lectures and hands-on. During the course you will :
- Learn the healing process around the implant, and then introduce update researches of patented Precision Dimensional Laser (PDL)
- Learn one day full mouth rehabilitation treatment concept, considerations before treatment & critical surgery
Back