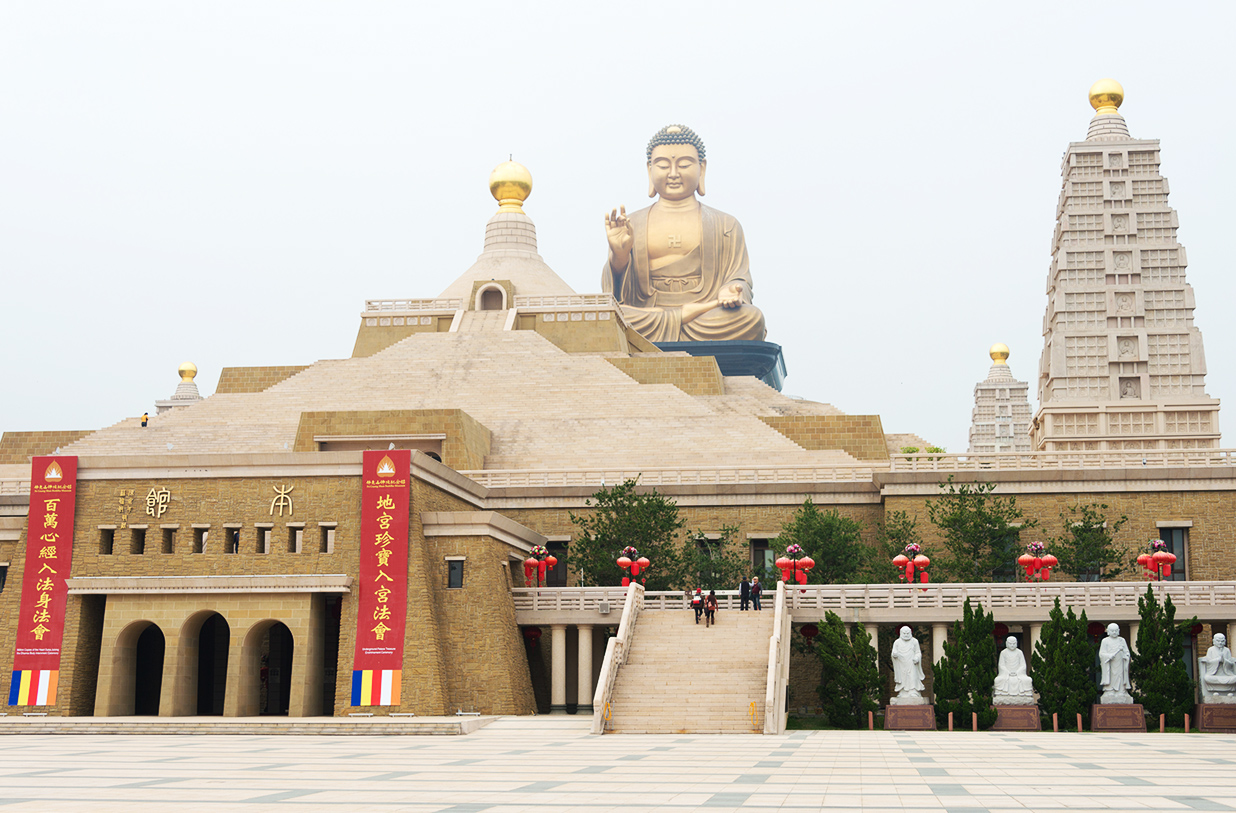 Since its opening in 2011, Fo Guang Shan Buddha Memorial Center (BMC) had received several accolades including recognition by International Council of Museums (ICOM), ISO 50001 certification, and the 2014 Certificate of Excellence by TripAdvisor as the top ranking attraction in Kaohsiung.
BMC is a 100-ha complex built to enshrine the Buddha's tooth relic, now housed in the Main Hall. The Fo Guang Big Buddha, which sits atop the Fo Guang Building behind the Main Hall, is the landmark of the BMC. Within the compound, there are art galleries, a theatrical auditorium, a children gallery, and souvenir stores. In addition, visitors can get to experience Tea Chan, sutra transcription, or join in festive celebrations at the Five Harmonies Pagoda.
Public Transportation:
1.From the bus station in front of Kaohsiung Railway Station: take the direct Kaohsiung Bus to Fo Guang Shan Monastery.
2.From Kaohsiung Airport: take the airport bus to the Kaohsiung Railway Station, switch to a train on the Taitung or Pingtung line and get off at Jiuqutang, and at the rear entrance of the railway station take a taxi or bus to Fo Guang Shan Monastery.
3.From HSR Zuoying Station: Take the Eda Bus or Kaohsiung Bus directly to Fo Guang Shan Buddha Memorial Center.
4.From Kaohsiung Metro Dadong Station: Take the Kaohsiung Dashu District Holiday Tour Bus on the weekends and national holidays, and alight at Fo Guang Shan Monastery.
5.From Pingtung : Take the Pingtung Bus 8026 "Pingtung – Ligang – Fo Guang Shan" Route.
Back